Koel - All Product - Low Voltage 3-Phase Induction Motors Image Carousal
Electric Motors
Low Voltage 3-Phase Induction Motors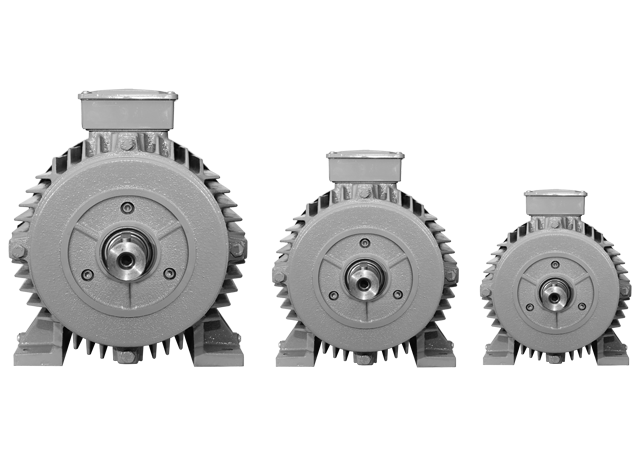 Koel-All Products Low Voltage 3-Phase Induction Motors Toggle Accordion
---
*Introducting Low Voltage 3-Phase Induction Motors
Kirloskar Oil Engines Limited is proud to launch its range of High Efficiency Electric Motors catering to various applications. To ensure top class performance, these motors are manufactured with high grade copper wires.
To further guarantee its performance and efficiency, the motors are type tested by a BIS-approved, NABL-accredited test lab. With its vast sales and service coverage across India, KOEL makes a grand entry into this market to power the industries by performing beyond expectations.
The new motors range will not only be more environmentally-friendly in terms of power consumption but also more efficient in terms of performance.
For more information,
Email: [email protected]
Phone: 9604114411 / 9604118811
---
| Sr No | Parameters | Details |
| --- | --- | --- |
| 1 | Power In kW | 0.12-37 |
| 2 | Pole | 2P, 4P, 6P, 8P* |
| 3 | Frame Sizes | KM63-KM200L |
| 4 | Operating Voltage | 415V +/- 10% |
| 5 | Frequency | 50 Hz +/- 5% |
| 6 | Combined Variation | 10% (Absolute) |
| 7 | Enclosure | Totally Enclosed Fan Cooled (TEFC) |
| 8 | Degree of Protection | IP55 |
| 9 | Efficiency Level | IE2 as per IS12615:2018 |
| 10 | Frame Dimensions | As per IS 1231 / IS 2223 / IEC 60072 |
| 11 | Insulation Class | Class F with Temperature Rise Limited to Class B |
| 12 | Design Ambient Temperature | 50°C |
| 13 | Temperature Rise | 70°C ( By Resistance Method) |
| 14 | Altitude | ≤ 1000 Meters from Mean Sea Level |
| 15 | Relative Humidity | Upto 95%. |
| 16 | Atmospheric Conditions | Tropical Corrosive |
| 17 | Duty | S1-Continuous |
| 18 | Type of Rotor | Squirrel Cage |
| 19 | Dynamic Balancing | Grade 2.5 as per ISO 1940 |
| 20 | Motor Mounting | IMB3 , IMB5 , IMB35 & IMV1* |
| 21 | Mechanical Dimensions | As per GA Drawings |
| 22 | General Enclosure Material | Frames KM63-KM71- Aluminum Frame / CI Endshield Frames KM80-KM200 Cast Iron |
| 23 | Type of Cooling | Externally Fan Cooled- IC411 as per IS6362 |
| 24 | Position of Terminal Box | TOP |
| 25 | Type of Starting | For Motors < 2.20 KW : Direct On-Line For Motors ≥ 2.20 KW: Direct On-Line / Star Delta. |
| 26 | Connection / No. of Leads | For Motors < 2.20 KW : Star / 6 For Motors ≥ 2.20 KW: Delta / 6 |
| 27 | Terminal Arrangement | Stud Type |
| 28 | Type of Coupling | Direct-Flexible |
| 29 | Direction of Rotation | Bi-Directional |
| 30 | Bearings | Deep Groove Anti-Friction Ball Bearings. As per Table on Page No. 7 |
| 31 | Greasing Arrangement | Greased for Life (L-10, 40000 Hrs.) |
| 32 | Bearing Seals | Oil Seals |
| 33 | Vibration Levels | IS12075 |
| 34 | Noise Levels | IS12065 |
| 35 | Paint Shade | RAL7046 (Tele-grey) |
| 36 | Electrical Performance | As per IS12615:2018 and performance data |
ComKirloskarCustomFormsWeb