Koel- About Board of Directors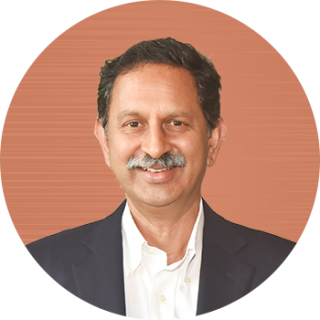 Atul C. Kirloskar
Executive Chairman
Mr. Atul Kirloskar began his career in manufacturing processes and dealership management with the erstwhile Kirloskar Cummins Limited (now Cummins India) in the year 1978. In 1984, he moved to Kirloskar Oil Engines Limited and worked in various leadership positions and is currently the Executive Chairman of the Company.

He was a member of the World Economic Forum and was the President of the Mahratta Chamber of Commerce, Industries and Agriculture (MCCIA), Pune from 2000-2002. He served as the chairman of the CII National Committee of Defence from 2000 - 2008.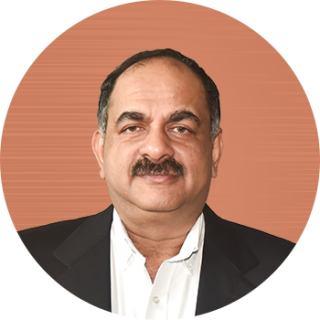 Rahul C. Kirloskar
Non Executive Non Independent Director
Rahul Kirloskar has been associated with the Kirloskar Group for more than 34 years. In 1993, he was appointed as the MD of Kirloskar Pneumatic, and in 1998 he took over as Chairman. From 2001 to 2012, he became the Director of Exports for Kirloskar Oil Engines, wherein the major areas were expanding export operations for Kirloskar Oil Engines and the entire Kirloskar Group.

He founded Kirloskar Chillers and has also been the Chairman of Confederation of Indian Industry (CII) Pune Council as well as Maharashtra State CII Council.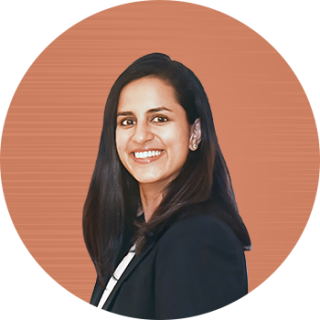 Gauri A. Kirloskar
Managing Director
Ms. Gauri Kirloskar received a BSc. in Business Administration with a concentration in Finance from Carnegie Mellon University, USA. After graduation, she worked as an investment banking analyst at Merrill Lynch in their Mergers and Acquisitions group. She then moved on to Pearson's Corporate Finance and Strategy group where she looked at bolt on acquisitions for their education business .. Since moving back to India in 2010, she has been focusing her efforts on strategic initiatives for the Kirloskar Group into infrastructure and investments as well as functioning as a director at several Kirloskar Group companies.

As a board member on Kirloskar Oil Engines since 2014, she is involved in regular compliance and performance reviews and is also an active member of the committee that looks at new investments initiatives in the energy space. She is a member of the boards of Kirloskar Oil Engines' subsidiaries, La-Gajjar Machineries, a pumps manufacturing company and Arka Fincap, the group's foray into the financial services business. At Arka Fincap, she is involved in team hiring and business planning. She was an active participant in filing for the RBI license for the business.

Her primary role is establishment of the Group's real estate business in Pune. This involves strategic alternatives analysis of value creation opportunities around the sale and development of the group's land banks. She has been involved in title clearance and land approvals, building up of the design brief, working closely with the IPCs and engaging with potential clients.

She also leads at a Group level, efforts in HR, branding, corporate communications, and shared services and also leads the Group's CSR efforts in the environmental area under "Kirloskar Vasundhara".

She is a director in the following other Companies: The Bombay Burmah Trading Corporation Limited, The Bombay Dyeing and Manufacturing Company Limited.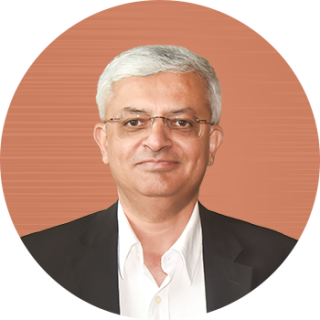 Mahesh R. Chhabria
Non Executive Non Independent Director
Mahesh's belief in emerging India growth story and corporate India's global aspiration led him to join Actis, a long standing leading private equity fund. Before Actis he was a Partner at 3i, another private equity fund for whom he was a lead partner for healthcare investing. Before 3i he was co-head at Enam, one of the leading investment banks in India.

He holds a Bachelor of Commerce from the University of Mumbai, and is a Member of the Institute of Chartered Accountants of India. He is currently the Managing Director of Kirloskar Industries Limited and is driving the strategy, capital allocation, risk and new investments for the group.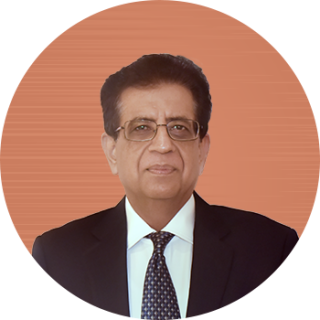 Vinesh Kumar Jairath
Non Executive Non Independent Director
Mr. Jairath served in the Indian Administrative Service from 1982 till his voluntary retirement in March 2008. Amongst various posts during service, he also served as Secretary to Governor, MD SICOM and Principal Secretary Industries in Government of Maharashtra.

He has over 38 years of experience in Public Administration, Industry, Finance, Infrastructure Planning, Development and Financing, Urban Development and Environmental Management. Post voluntary retirement he is working as Consultant and is also an Independent Director on Boards of various companies.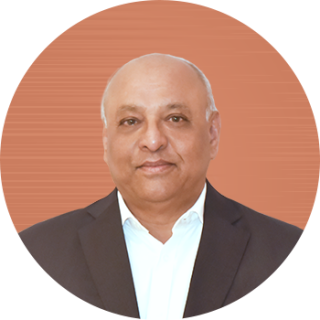 Satish Jamdar
Non Executive Independent Director
Satish Jamdar (age 68), BTech, IIT Mumbai, Management studies in USA and UK, held leadership positions in several reputed organizations. He retired as Managing Director at Blue Star. Earlier he was with Siemens, Voltas, GEC Alstom and BPL Sanyo.

He was actively involved with CII, as Chairman of the Maharashtra State Council and a few Western Region Sub-Committees. He is currently on the Board of a few leading organizations as a Non-Executive Director.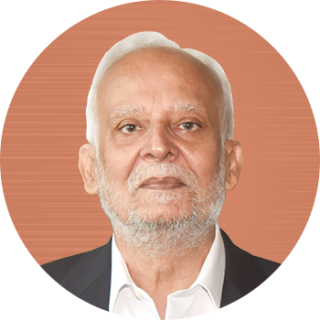 Sunil Shah Singh
Non Executive Independent Director
Mr. Sunil Shah Singh (age 71) did his graduation B. Tech from Indian Institute of Technology, Delhi. He has experience in varied fields such as purchase, materials management, manufacturing overall business operations.

He held many key positions like, Managing Director of ITD Cementation India Ltd., President of Energy works India Bechtel, Tetra Pak processing Kirloskar Pneumatic Co. Ltd, Board member of Mather Platt India Ltd.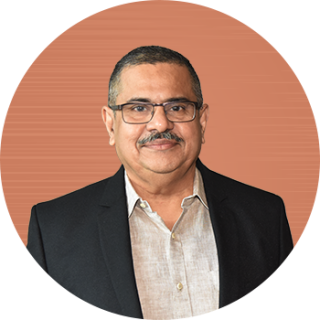 Abraham Kandathil Mathew
Non Executive Independent Director
Dr. Abraham is a former civil servant from the IAS. He retired as the Chief Secretary to Government of Kerala. Earlier, he had a stint as Whole Time Member in SEBI.

He is now the CEO of the Kerala Infrastructure Investment Fund Board (KIIFB) and is the Chairman of the Kerala Development and Innovation Strategic Council (K-DISC). He is a CFA and holds a PhD from Michigan and an M.Tech from IIT, Kanpur.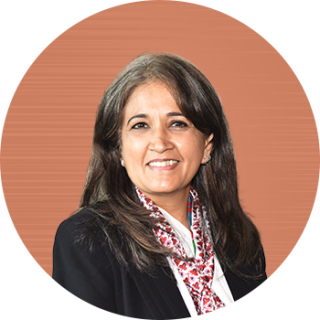 Dr. Shalini Sarin
Non Executive Independent Director
Dr Shalini's experience ranges from Chief People Officer to Corporate Social Responsibility to Business Leader for base of pyramid solar business across the globe. Profit with Purpose is her mantra & belief.

She is an executive Director of an EV start-up and serves on several boards as an Independent Director. She is a mentor & advisor for HR, sustainability, leadership & transformation.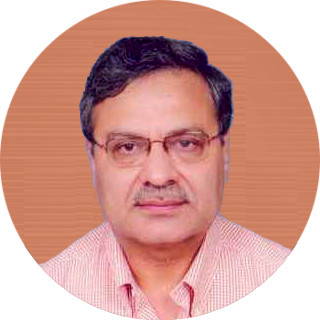 Yogesh Kapur
Independent Director
Mr Yogesh Kapur, (Age 64), is Fellow Chartered Accountant (FCA) with over 38 years' experience in financial services sector. He started his career in 1983 with Housing Development Finance Corporation Ltd (HDFC). In 1991 he switched to Investment banking with HSBC and then joined Enam Securities Pvt Ltd a leading Investment banking /brokerage house in 1994. In 2012 with Axis Bank taking over the Investment Banking business of Enam Securities P Ltd, Mr Kapur moved to Axis Capital Ltd a wholly owned subsidiary of Axis Bank.

In 2014 he joined Axis Bank as Head- Strategic Relationship Group- Wholesale banking for north India. Post his superannuation in July 2017, he rejoined Axis Capital on a contract as Managing Director – special coverage. This contract is currently for period up to 31st July, 2022.

During his tenor as investment banker, Mr Kapur has worked with companies both in private and public sectors as these companies prepared to list on public markets. In addition he has been engaged in advising companies on strategic initiatives, reorganisation, business /corporate restructuring etc. Mr Kapur has very closely engaged during this period with DIPAM to manage initial listings and further divestments in listed public sector companies in accordance with Government's directives/ decisions on the subject.

During his career positions with different organizations, Mr Kapur has worked on number of international assignments including for USAID and World Bank in Sri Lanka and Ghana. He also served on committees set up by SEBI/ Government of India - Ministry of Finance to examine ADR/GDRs as well as Bonds regulations.

He is currently serving on the board of companies including HDFC Education and Development Services Ltd ( HEADS) , a 100 pct subsidiary of HDFC Ltd, SSIP Ltd a multibrand retailer of footware and apparel and has recently joined the Board of Greenlam Industries Ltd, a leading manufacturer of laminates.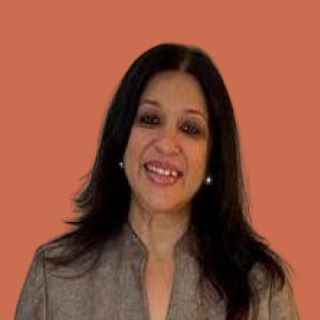 Purvi Sheth
Independent Director
Mrs. Purvi Sheth has completed her Bachelor of Arts Economics & Political Science from St. Xavier's College, Bombay (Stood First in Department of Economics & Political Science), CPD holder in Business Strategy & Leadership Management from Wharton Business School, USA. She is Certified to be Board Director by IICA & Directors Club, Hunt Partners. She is also a Certified POSH Practitioner (NDIM).

Trained in Writing & Journalism from Xavier Institute of Communication, Bombay and Youngest Certified Leadership Grid Trainer (Blake & Mouton), Youngest Certified GE (General Electric) Recruiter.

She is the CEO of Shilputsi Consultants with an uncommonly strong talent for building and cultivating trusting relationships with high level corporate executives along with outstanding analytical, strategic and problem solving skills. She has the superlative ability to translate solutions into practical and profitable application. She is well known as an expert in the identification, analysis, and resolution of diverse operational HR issues, while simultaneously maintaining cultural context, offering superior solutions/ services. A Skilled presenter, communicator, and trainer, she has had great success impacting organizational & leadership performance. This, combined with her focus on adhering to organizational missions and philosophy while positively impacting team and individual growth, make her a distinguished leader in the HR ecosystem. A second-generation entrepreneur and an accomplished leader, she is responsible for overall business growth and long term development of Shilputsi Consultants. She has been with the firm for over 25 years and is based in Mumbai, India. As an expert consultant and advisor to some of the most prestigious companies, boards and CEOs, her offering has proven value in business growth, leadership development and execution of complex strategic engagements repeatedly contributing to intellectual capital & organizational enhancement.

She is the Chief Curator & Mentor of two Leadership Mentoring franchises of Shilputsi Consultants viz. LICENSE TO LEAD: Online Leadership Development mentoring program for WOMEN leaders and ASCENDENCY: Online Leadership Development mentoring program for high potential young leaders.

Her achievements are viz. Abhyudaya Award Winner for HR Strategist of the year 2022, Executive Council member of Bombay Management Association, Mentor at Acsent Foundation & member of the Women's Forum. She is a speaker at various industry forums, management institutes and conventions as well as a Guest Columnist at multiple leading publications in India and abroad.

She has in the past been the Youngest Member of jury panel for eight consecutive years to judge Business Today's "India's Under 40 Leaders", Mentor at India Connect, an initiative of Tie (The Indus Entrepreneurs), Mumbai, Committee member of Women Leaders at TIE Stree Shakti, Mentor & Advisor to Entrepreneurship Cell at IIT, Mumbai & Kharagpur, Mentor & Advisor to Entrepreneurship Cell at Jamnalal Bajaj Institute of Management, Mumbai, Jury member and mentor at NEN (National Entrepreneurship Network), Jury & panel Member at TATA INNOVISTA (A Tata group wide innovation contest) for two consecutive years, Advisor to XED GLOBAL, a website for global Executive Education and a three time contributor to UK published INDIA BUSINESS GUIDE.