Koel-All Products INDUSTRIAL ENGINES ENGINES FOR EXCAVATOR Image Carousal
Excavator
ENGINES FOR EXCAVATOR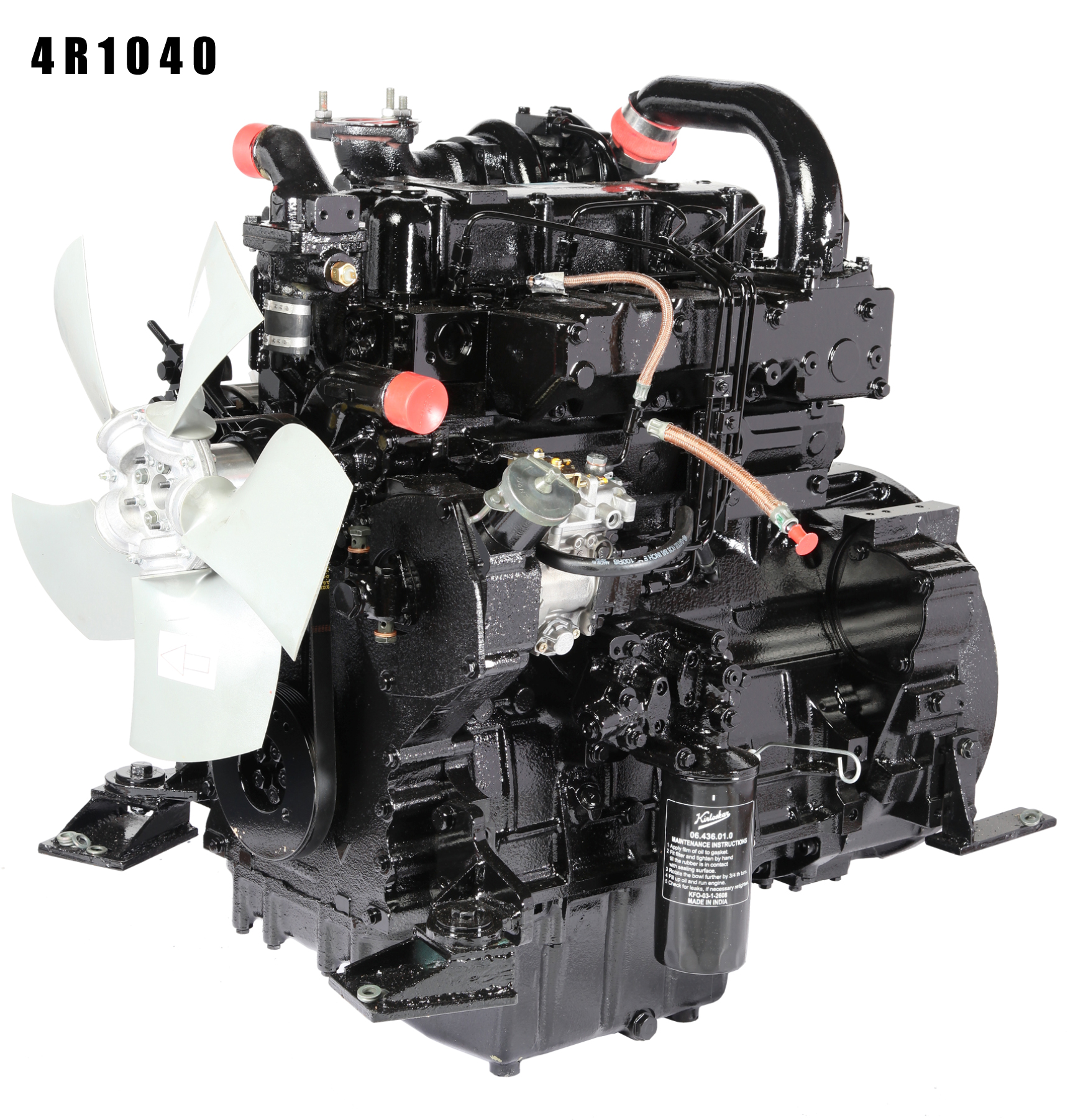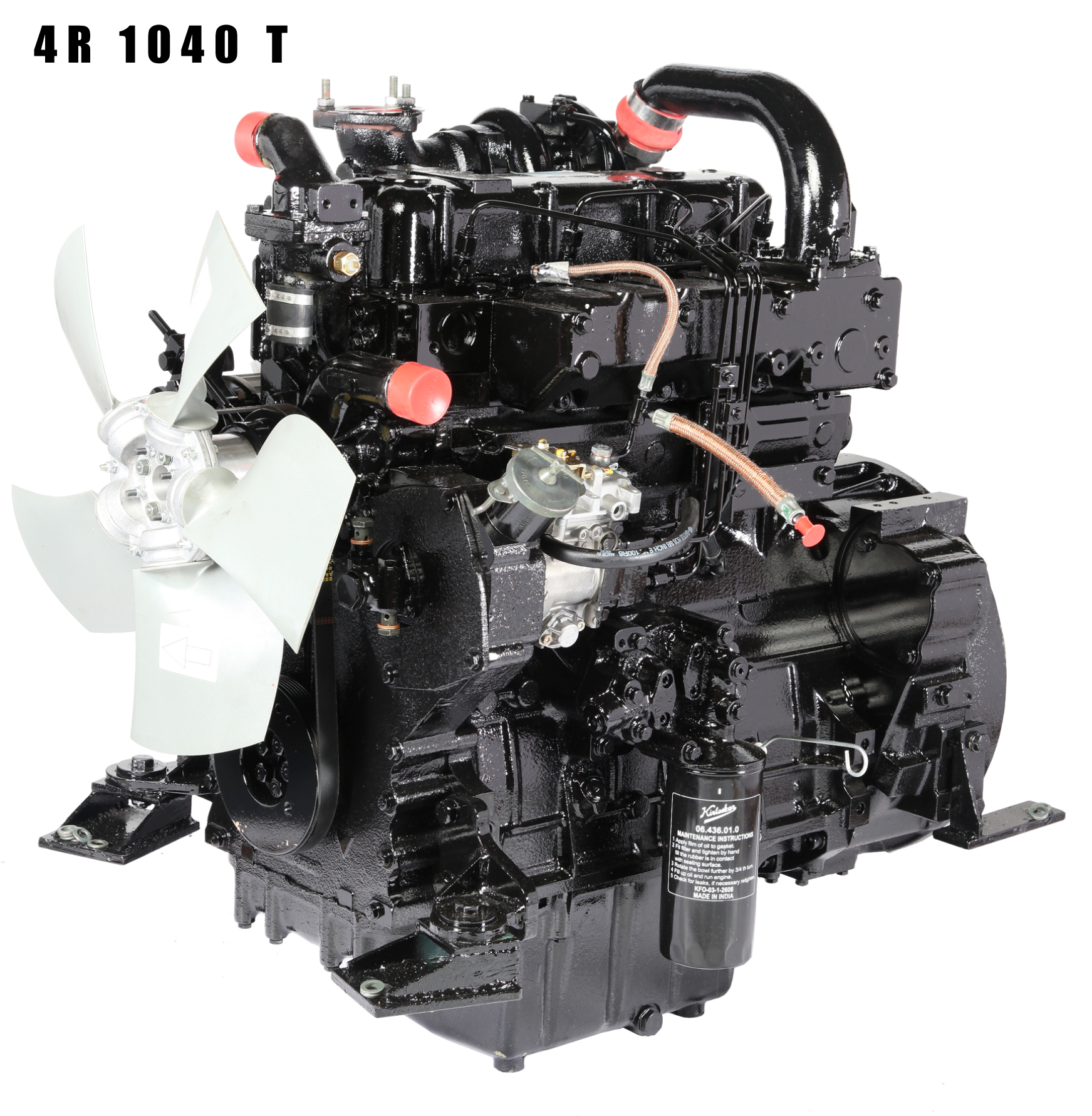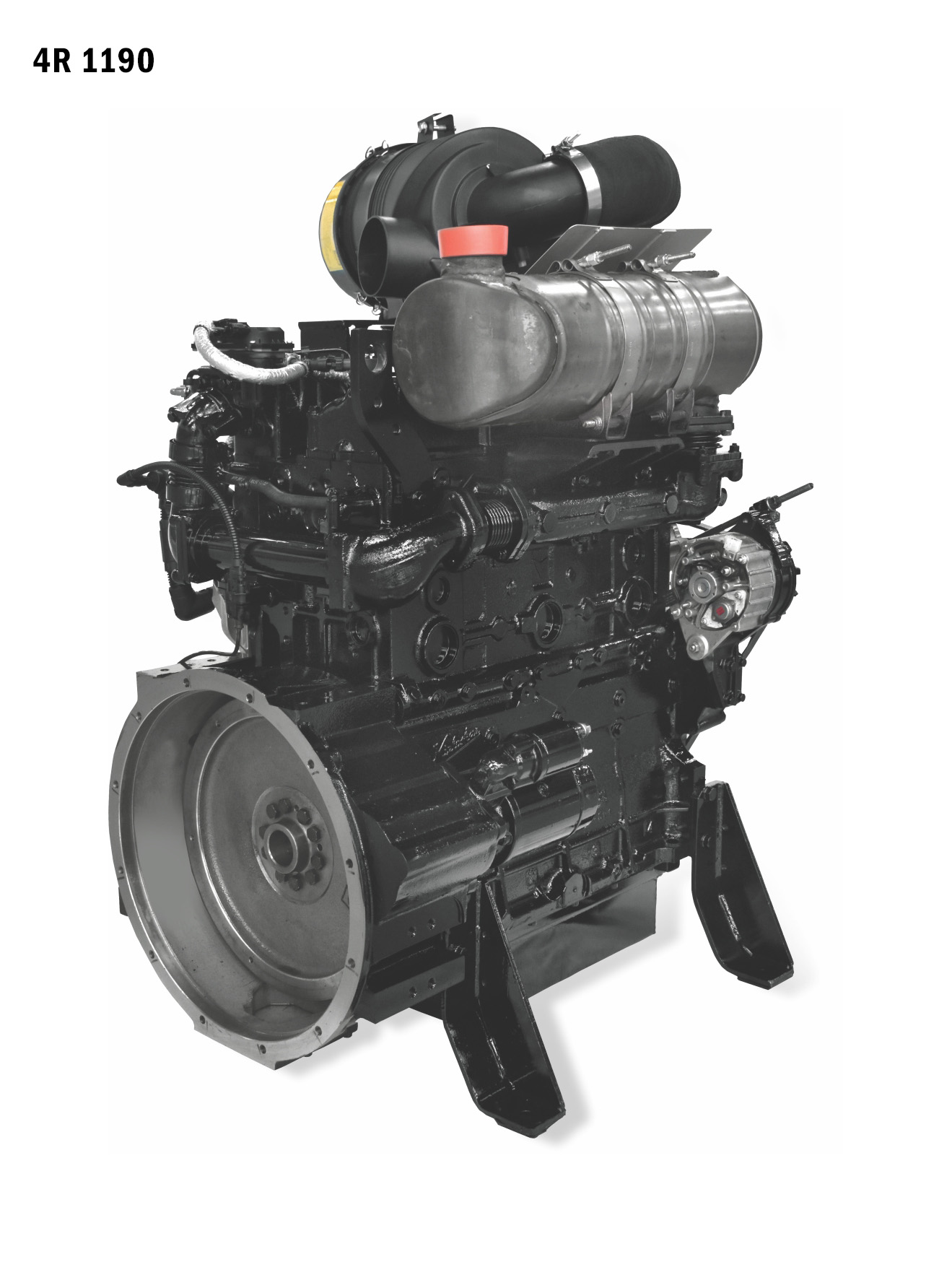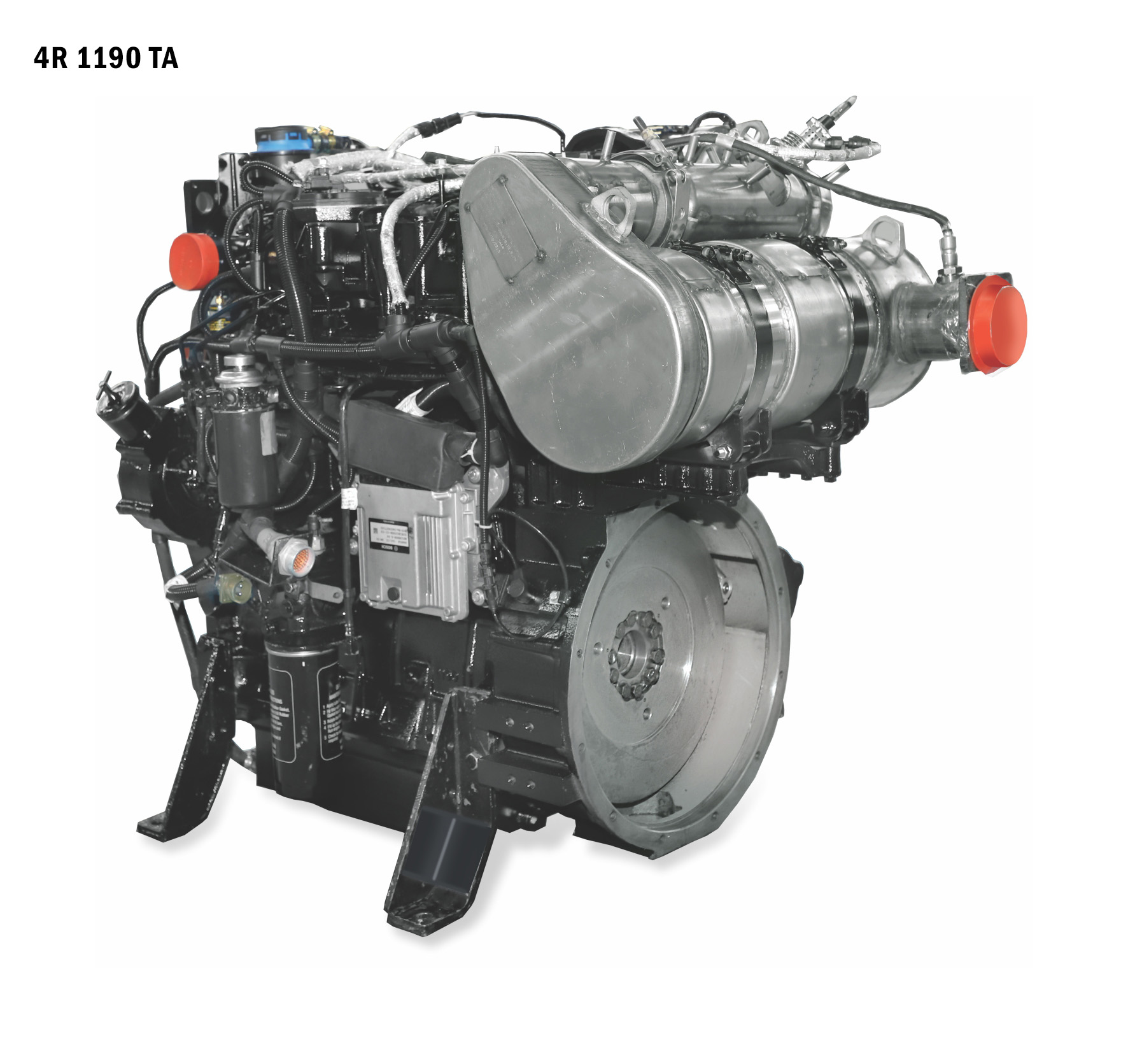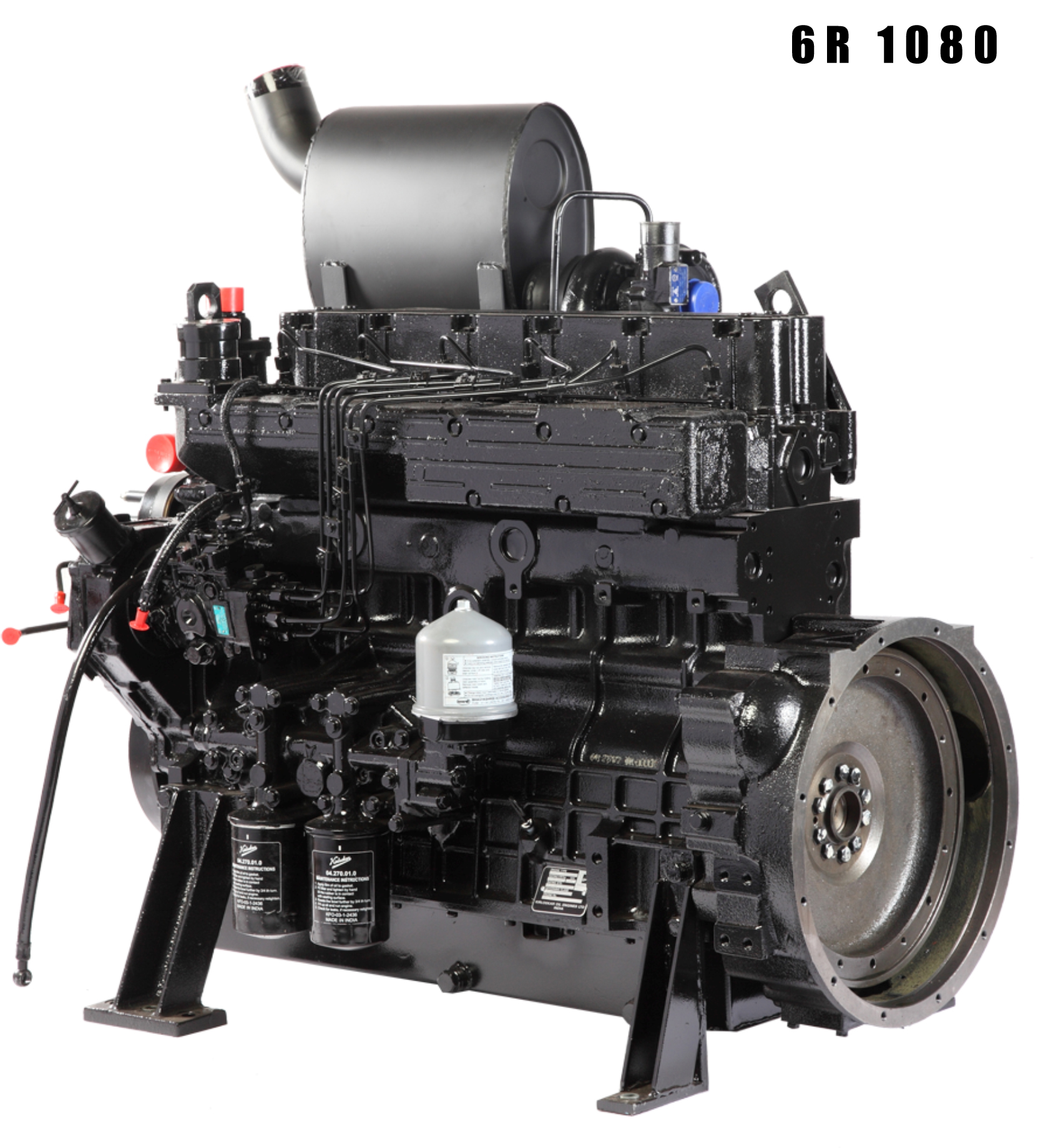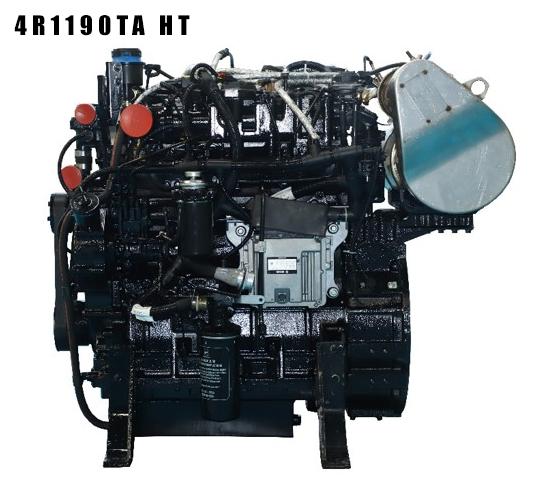 Koel-All Products INDUSTRIAL ENGINES ENGINES FOR EXCAVATOR Toggle Accordion
---
| | |
| --- | --- |
| Engine Model | Rating HP/RPM (Max Torque) |
| 4R1040NA | 60/2100 (234 Nm) |
| 4R1040NA | 76/2200 (290 Nm) |
| 4R1040T | 94/1950 (359 Nm) |
| 4R1040T | 105/2200 (375 Nm) |
| 6R1080T | 150/1950 (585 Nm) |
---
---
•Lube oil change period of 500 hours
•Lower fuel consumption as compared with other engines in this class.
•Ability to take drive from both engine ends to meet specific application requirement.
•High back up torque
•Engine overhaul period of minimum 8000 to 10000 hours, Low operating cost as compared to other engines in its class
•.All maintenance points like fuel pump, fuel lift pump, lube oil filling, dipstick, fuel and lube oil filters on one side for easy maintenance. Injectors are housed outside rocker cover to enable easy maintenance.
•Wet liners ensure low cost of maintenance as compared to engines with dry liners. Also wet liners are easy to replace at site without any special tooling.
•Turbocharged and Turbo After cooled versions available for 4 and 6 cylinder engines.
•Inline Bosch fuel injection pump and ease of fuel setting and field servicing.
•Standard oil filling and raised dipstick arrangement
---
---
| | |
| --- | --- |
| Engine Model | Rating HP/RPM (Max Torque) |
| 4R1040NA | 49/2200 (227 Nm) |
| 4R1190NA | 74.5/2200 (300 Nm) |
| 4R1190TA ( High Torque ) | 74.5/2200 (400 Nm) |
| 4R1190TA | 110/2200 (450 Nm) |
| 4R1190TA | 130/2200 (550 Nm) |
| 4K * | 150/2200 |
---
ComKirloskarCustomFormsWeb
KOEL - Similar Products ENGINES FOR EXCAVATOR Slider