Koel-All Products Farm Mechanization CULTIVATOR Image Carousal
Other Implements / Applications
CULTIVATOR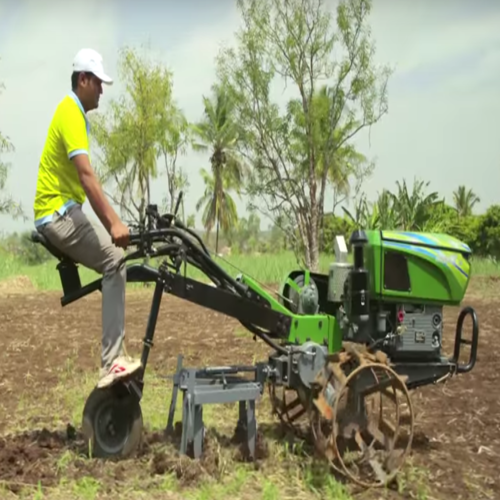 Koel-All Products Farm Mechanization CULTIVATOR Toggle Accordion
---
5-Tyne Cultivator for Effective Land Preparation
Our best-in-class 5-tyne cultivator is used as secondary tillage equipment, most appropriate to prepare the soil before cultivation. It is mainly used to prepare the land for rice farming. The mini cultivator uproots the weeds and facilitates fertilization and preparing the seed beds.
Most effective to use in dry land
The cultivator can be used for a range of applications like loosening the soil, de-weeding, removing crop roots, inter cultivation and others
Row spaces can be easily adjusted
Moisture adds to the efficiency of land tilling
The mini cultivator by Kirloskar Farm Mechanization ensures efficient and timely land preparation, while minimizing effort in the tilling process.
ComKirloskarCustomFormsWeb
KOEL - Similar Product SEED CUM FERTILIZER DRILL Slider