Koel-All Products Farm Mechanization REAPER Image Carousal
Other Implements / Applications
REAPER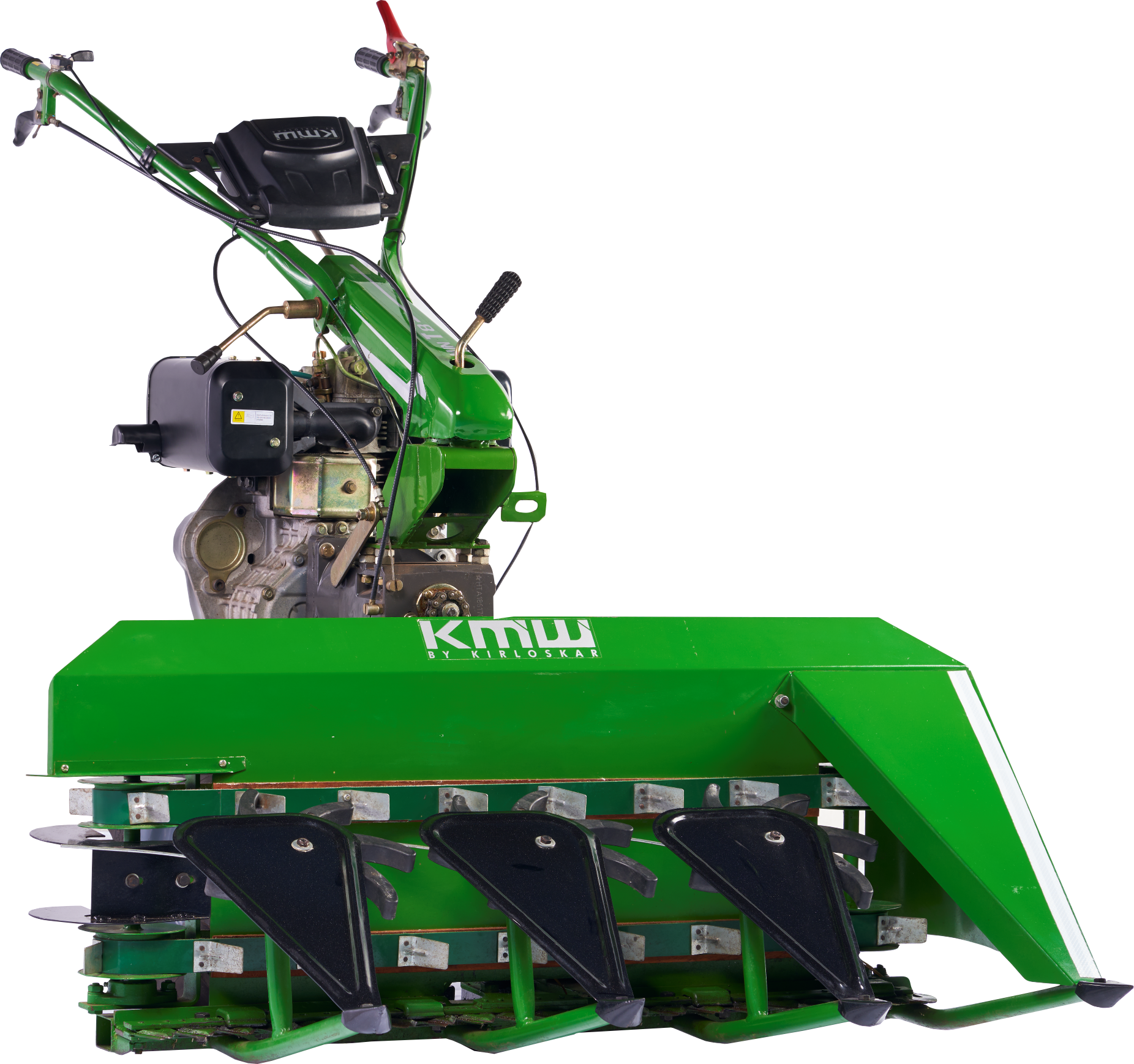 Koel-All Products Farm Mechanization REAPER Toggle Accordion
---
Kirloskar Farm Mechanization Power Reaper with Compact Design & Superior Performance
Kirloskar Farm Mechanization power reaper is an innovative product that facilitates quick harvesting and bundling of crops through a single-operated machine. The tractor & power tiller mounted reaper machine ensures 100% separation of straw from the crop with minimal grain loss.
Ergonomically designed power reaper that can be used in any type of agricultural land or vegetable garden.
Can be easily attached and mounted on a power tiller, power weeder & tractor.
Ideal for reaping and binding crops like paddy, wheat and other grains having height of 85 cm to 110 cm.
Made of top quality materials to ensure high durability
Our reaper machine ensures quick & seamless crop cutting and binding. Get the best price at Kirloskar Farm Mechanization.
ComKirloskarCustomFormsWeb
KOEL - Similar Product SEED CUM FERTILIZER DRILL Slider