Koel-All Products Farm Mechanization POWER DISC PLOUGH Image Carousal
Other Implements / Applications
POWER DISC PLOUGH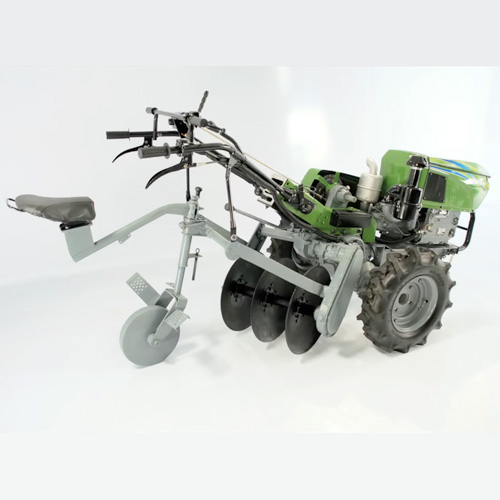 Koel-All Products Farm Mechanization POWER DISC PLOUGH Toggle Accordion
---
Highly Functional Power Disc Plough by Kirloskar Farm Mechanization
Puddling of heavy-textured soil helps increase total soil volume and ensures better water retention. This is the ideal harvesting condition for semi-aquatic crops like rice.

Kirlosar Farm Mechanization's Power Disc Plough is one of the best 3-point secondary tillage implements that can be used for a wide range of applications. It is intelligently designed to perform in all soil types. The tillage implements are useful, especially in dry & hard land conditions and where scouring is difficult.
Has multiple functions like soil turning, soil mixing, soil raising and soil breaking
Ideal for dry lands and can even be used in rocky areas
Heavy duty structure and robust design
Facilitates effective cutting of stubbles, weed removal and mixing of manure
Our secondary tillage implements minimize load on tractor and ensures better fuel efficiency.
---
| | |
| --- | --- |
| Heading | Description |
| Recommended | 3 Bottom Disc Plough, Disc Size 500 mm dia |
| Cultivating width 600 mm, Cultivating depth 10 | 18 cm |
| Working Speed | 2.6 KMPH @ 2000 RPM |
ComKirloskarCustomFormsWeb
KOEL - Similar Product SEED CUM FERTILIZER DRILL Slider