Koel-All Products Farm Mechanization RIDGER Image Carousal
Other Implements / Applications
RIDGER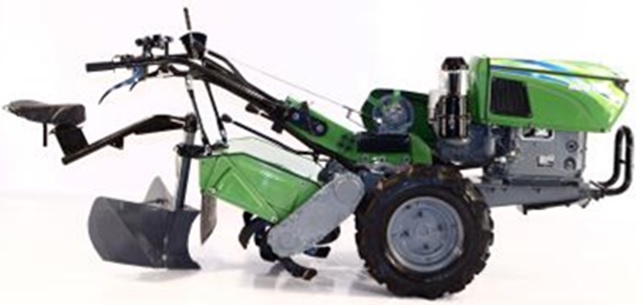 Koel-All Products Farm Mechanization RIDGER Toggle Accordion
---
Versatile & Efficient Ridger for Your Agricultural Needs
If you are looking for a high performance agricultural implement for soil tillage, Kirloskar Farm Mechanization's leading-edge ridger is the ideal choice for you.
This soil tillage machine is designed to make ridges for effective cultivation of row crops like Potato, Sugarcane, Cotton, Banana, Sunflower, Corn, etc. The ridger is highly versatile - it comes with a furrow opener that allows for opening furrows between rows for optimum water flow.
This agricultural implement can be mounted on a tractor for easy movement along the field
Adjustable mouldboards helps maintain the right width when entering between the rows
Can be used for making both ridges and furrows
The ridger delivers optimum performance under well-tilled land and moisture condition.
ComKirloskarCustomFormsWeb
KOEL - Similar Product SEED CUM FERTILIZER DRILL Slider