Koel-All Products Farm Mechanization PUDDLING Image Carousal
Other Implements / Applications
PUDDLING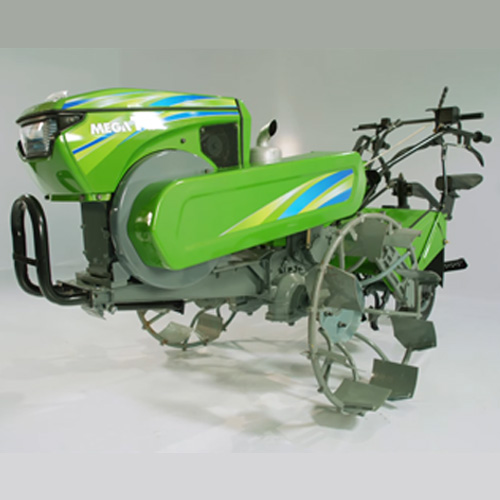 Koel-All Products Farm Mechanization PUDDLING Accordion
---
Leading-Edge Soil Puddling Farm Equipment

Puddling of heavy-textured soil helps increase total soil volume and ensures better water retention. This is the ideal harvesting condition for semi-aquatic crops like rice.

Our high-end soil puddling farm equipment makes wetland preparation for rice plantation easy and less time-consuming. It uses cage wheels to properly mix soil and water that helps create the ideal condition for rice harvesting.
Full cage wheels provide good traction in wetlands
Optimally mixes soil with water for better rice cultivation
Heavy duty structure and robust design
Transports loads up to 150 kg
Effectively controls weed
Puddling farm machinery and equipment by Kirloskar Farm Mechanization helps cut down overall time required in the process. It also minimizes the effort required for tillage.
ComKirloskarCustomFormsWeb
KOEL - Similar Product SEED CUM FERTILIZER DRILL Slider