Koel-All Products Farm Mechanization POTATO DIGGER Image Carousal
Other Implements / Applications
POTATO DIGGER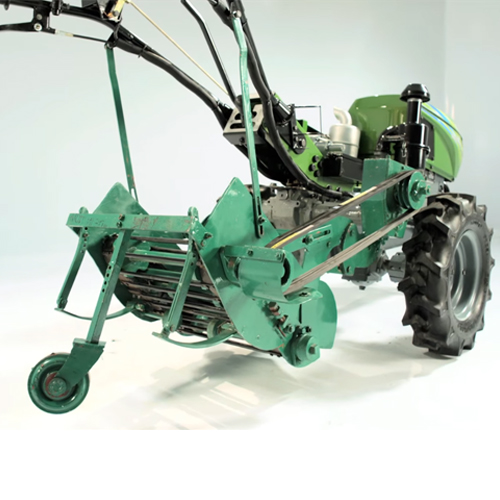 Koel-All Products Farm Mechanization POTATO DIGGER Toggle Accordion
---
High Performance Potato Digger by Kirloskar Farm Mechanization
Kirloskar Farm Mechanization is one of the top manufacturers of cutting-edge & versatile potato diggers and harvesters. The agricultural machinery is used to harvest potatoes in an efficient and effortless manner. The tractor-drawn potato harvester can dig potatoes of any size, smoothly from the land.
Efficient and smooth potato digging, especially under high-moisture conditions
High efficiency helps minimize wastage
Compact design that helps to perform on any land size.
Rugged body and unique design makes the potato harvester highly durable
Requires moderately less maintenance
Reduces effort and time required in potato harvesting
Highly functional potato digger & harvester by Kirloskar Farm Mechanization ensures the best value for money.
ComKirloskarCustomFormsWeb
KOEL - Similar Product SEED CUM FERTILIZER DRILL Slider