Koel-All Products Farm Mechanization INTER CULTURE Image Carousal
Other Implements / Applications
INTER CULTURE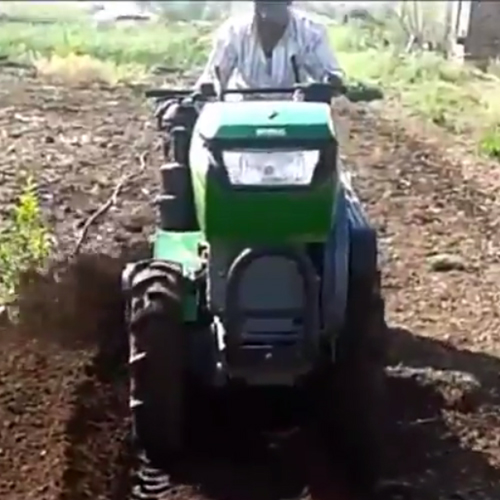 Koel-All Products Farm Mechanization INTER CULTURE Toggle Accordion
---
Advanced Power Weeder for Inter-Culture Operations
Kirloskar Farm Mechanization brings a highly advanced weeder machine for successful inter-culture operations. Robust, functional and versatile, the power weeder by Kirloskar Farm Mechanization ensures enhanced productivity and improved crop yields.
This machine is used for de-weeding a wide range of row crops like potato, sugarcane, cotton, etc.
Compact design to make it through row crops for inter-culture operations
Seamless penetration into the soil uproots or cuts weeds in between the crop rows
Easily adjustable tynes for optimum row spacing and depth
The weeder machine can also be used for land preparation and earthing up
Get the most competitive weeder machine price at Kirloskar Farm Mechanization.
ComKirloskarCustomFormsWeb
KOEL - Similar Product SEED CUM FERTILIZER DRILL Slider